Cheap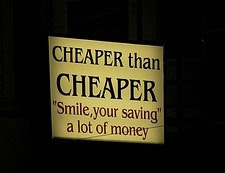 European Removals are able to offer our clients the cheapest service for moving to Europe for a few key reasons.
The first among these is that we use fuel efficient vehicles. We are very conscious that as a company with many large vehicles constantly on the roads of Europe we have a large burden of responsibility to bear for the good health of the environment. It is partly because of this and partly to save on our fuel costs that we have ensured all of our engines are low-emission engines. Our vehicles all adhere to the standards set out by the new, strict, low-emission guidelines of TFL in London city as we believe they are the most beneficial in the areas we operate. Not only does this cut down greatly on our carbon emissions, but we save on our fuel costs and therefore can pass this saving on to our clients.
We also cut our client's costs by sometimes dividing the cargo space of our vehicles or sharing the load with more than one client so all parties involved save money on their move to Europe. If we can split the load of two or more of our clients from the UK to Europe, or vice-versa, then we are able to only charge each client the cost of the space they use and so for the two parties their bills are substantially reduced.