Moving to Hungary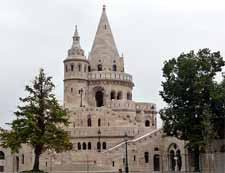 Information about Greece for those who would like to migrate to the country.
Moving to Hungary takes you to the people who invented the ballpoint pen and the match.
 
An EU national moving to Hungary does not need a visa to enter Hungary. If your stay there extends beyond 90 days, you are required to apply for a residence permit.
You may do the job-hunt after going there, if you are moving to Hungary seeking employment. Even within the first three months of moving to Hungary, an EU national can work there. However, the requirement of a residence permit applies after 90 days.
The movement of personal effects and belongings of people for EU moving to Hungary are not bound by the general conditions regarding duty and other formalities of the customs officials.
Family members of EU/EEA nationals moving to Hungary for a short-stay are also required to apply for a residence card within 93 days from the entry from the regional directorate of the Office for Immigration.
The citizens of the British Overseas Territories Citizens or those British Subjects who have a residence permit in the UK moving to Hungary are treated as British citizens and EU citizens for the purposes of entry and work related regulations. 
However, visa requirements apply to a British citizen moving to Hungary with a passport bearing notations to the effect that he is (a)  Overseas Territories Citizen without the right of abode in the UK, (b) Overseas Citizen, (c) No right of abode in the UK or  (d) British Protected Person,
 
If you are moving to Hungary by January 2014, you may see Euro as its currency. The Hungarian Forint is the currency in Hungary (HU, HUN). The symbol for HUF can be written Ft. One Euro is approximately HUN 279. One GBP is approximately HUN 336. The Hungarian currency is not yet a part of ERM II.

When you are moving to Hungary, you may notice that not many choose to accept travellers' cheques. The widely accepted form is cash followed by the credit cards.
You should have a bank account locally to receive your salary. You need to have a residence permit to open a bank account. If you have started working immediately after moving to Hungary, there is no point in waiting for the 90 days period to be over in order to apply for your residence permit as you need a bank account for crediting your salary. Thus it is evident that you apply for your residence permit as soon as possible after moving to Hungary.
The company which employs you will have to apply for your TAJ card (social security number). The TAJ and the employment proof will be required for applying for residency.
As is common with certain other European countries, when you are moving to Hungary too, you need to get an EHIC.
When you're ready to relocate, click here to book your removal to Hungary.
If you plan moving to Hungary with your car, take care of your insurance and the permanent green card. There is a registration tax and no duty on used cars. In case you are moving to Hungary from the UK and intend taking your car with you, inform DVLA.