Moving to Denmark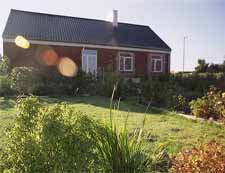 Information about Denmark and what to do to move to the country without problems.
The first thing you would notice when you are moving to Denmark is the absence of Euro as the local currency. Though Denmark the EU in 1973, it is not within some parts of the European Union's Maastricht Treaty and the EMU. The currency for Denmark is the Danish Krone and not the Euro.

You may perhaps see more people moving to Denmark as the country focuses on making foreign labour welcome.
Denmark has a temperate climate, with the average summer at around 20°C with the average winter at around 0°C
.
Moving to Denmark is not much different from moving to any other country in Europe. Any citizen of the EU-EEA moving to Denmark does not need a visa or a registration certificate if the stay is for 3 months or less. If after moving to Denmark, you stay for over 3 months, obtain an EU registration certificate. As for EU/EEA citizens (including Switzerland citizens), if they have employment or have sufficient financial means, a registration certificate can be obtained, after moving to Denmark...
If your moving to Denmark includes Greenland and/ or the Faroe Islands, please note to look out for special provisions as these are not in the EU though they are in Denmark.
There are special regulations governing specifies professions, which you should be aware of if your moving to Denmark is for taking up a profession. You may like to visit the site of the Danish Agency for International Education for more information before moving to Denmark.

When moving to Denmark or when leaving, remember the EU rules regarding the requirement to declare cash (inclusive of cheques, TC's etc) carried if it is 10,000 Euros or more.
If you are moving to Denmark, you may like to know that it is a bit high in terms of living costs. You may like to look into this. It is however said in the same breath that wages are also higher.
You may be moving to Denmark from the UK, in which case the reciprocity which exists between UK and Denmark may work in your favour. However, note to apply for and get an EHIC well ahead of departure. What EHIC gives you is emergency medical treatment as available to the locals.
You are aware that medical/travel insurance is different from EHIC. While moving to Denmark, taking a comprehensive travel and medical insurance cover is a must.

When moving to Denmark, you may take all your personal belongings for personal use without payment of any duty.
Your personal car is also exempted from customs duty. The car needs to be locally registered and it costs about 60% of the cost of the car.
When you're ready to relocate, click here to book your removal to Denmark.
People moving to Denmark are impressed by the quality of the health care and medical services. If you are moving from UK, please remember that local medical shops sell prescription drugs only on the prescription of a local doctor. You may also find that you need a prescription for something which you bought in your home country without one.