Moving to Malta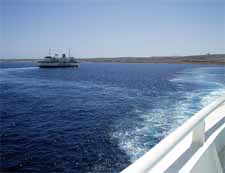 General information about Malta and tips about what to do to arrange move to this country.
Malta achieved its independence on 21 September 1964. Malta finds a place among the countries having the highest population density in the world; in fact it is the highest in the EU. The single largest group among the minorities is the British. In the recent past, many people from the UK are moving to Malta, although for short stay, under what is called medical tourism.
If you are a cuisine enthusiast, moving to Malta will perhaps expose you to something new and special. You can have a taste of Pastizzi which is exclusively Maltese. Malta helps add to your knowledge by knowing things like Ftira, ftira biz-zejt, ross il-forn, gbejniet etc

Another attraction for moving to Malta is that you can comfortably manage with the English language. In Malta, both English and Maltese are the official languages. About 88% of the people of Malta are conversant with English. As a matter of fact, along with Maltese, English is also a compulsory subject in schools and most of the courses in the colleges are in English.
When you are moving to Malta, you are entering a time zone which is GMT +1 or GMT +2 (March/October).
Moving to Malta takes you to the country ranked number five in the World Health Organization's ranking of the world's health systems. British citizens moving to Malta find that emergency medical assistance is available to them based on the EHIC just like any Maltese would get, as per a reciprocal agreement between the two countries. The Maltese Ministry of Health advises foreign residents to take out private medical insurance.
British citizens moving to Malta must have a passport, but a visa is not required for stays of up to three months. However those holding the British passports endorsed British National (Overseas), British Overseas Territories Citizen or British Subject with right of abode in the UK must, for moving to Malta, obtain an entry visa.
No visa is required for moving to Malta for the nationals of Australia and New Zealand if they have a passport, for a stay of up to three months.
All visitors moving to Malta are required to have either a return or an onward ticket along with valid papers for entry into the destination country and proof of the financial support for the duration of their stay; the members of EEA and Switzerland moving to Malta are exempted from this requirement.
All those moving to Malta, even if they have an EU citizenship, should apply for a work permit; though this different from the EU law, Malta got this provision in order to protect its domestic labour. This is despite there being no restrictions on this front for the Citizens of EU/EEA countries & Switzerland.
If you possess the required proficiency in areas preferred by Malta, moving to Malta on employment is fairly easy with a permit of one year validity.
When you're ready to relocate, click here to book your removal to Malta.
If you are moving to Malta, please remember that Maltese lira is no more the currency there after 2008. In May 2005, Malta entered the ERM II and made the Euro as its official currency with effect from 1 January 2008.