OUR RATES
London to Lille (1 bedroom flat)
£1049
London to Brussels (1 bedroom flat)
£1089
London to Amsterdam (1 bedroom flat)
£1171
London to Paris (1 bedroom flat)
£1136
London to Hannover (2 bedroom flat)
£1297
London to Zurich (2 bedroom flat)
£1235
London to Hamburg (2 bedroom flat)
£1355
London to Graz (2 bedroom flat)
£1592
London to Rome (3 bedroom house)
£2930
London to Berlin (3 bedroom house)
£2230
London to Milan (3 bedroom house)
£2587
London to Copenhagen (3 bedroom house)
£2376
London to Split (4 bedroom house)
£4535
London to Helsinki (4 bedroom house)
£4970
London to Prague (4 bedroom house)
£3443
London to Marseille (4 bedroom house)
£3395
get a quote!
You can see on the left hand side of the page we have put together a brief list of some sample rates for our european relocation services. This should only be taken as a guide however to how much your individual project will cost. To get an exact quote simply fill in this brief form and your quote will be emailed to you within 24 hours.
Why Our Rates Make Sense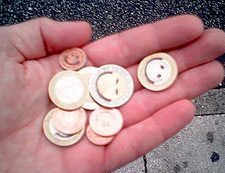 The quotes we give and the rates we charge are calculated to include every aspect of the journey from start to finish. This includes things like ferry costs, toll fees, labour, fuel etc. Even the London Congestion charge is included if it applies. This will all be itemised in your quotation so you know exactly what you are paying for. Our clients should note however, that parking costs and any parking contravention penalties at the loading and unloading locations are not included in quotes.
What makes European Relocations stand out.
We stand out immediately because of our commitment to offering a low cost service. We pride ourselves on the transparency with which we conduct our business and our unrivalled customer service. Our network of drivers is selected from all over Europe as we feel that there is nothing to beat local knowledge when it comes to routes and roads around Europe.
As a company whose vehicles cover thousands of miles weekly, we are also very aware of the impact our business can have on the environment. It is because of this awareness that we have taken the steps to equip all of our vehicles with low emission engines, and ensured that they have all passed the new London Low Emission Zone benchmark standards almost a year ahead of schedule. We also make sure only to use vehicles and drivers that comply fully with all European transport legislation.