Moving to Bulgaria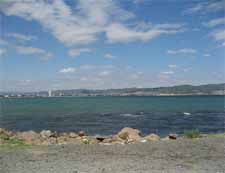 Information about Bulgaria and practical advice about what to do before moving to Bulgaria.
Moving to Bulgaria is fairly easy for the UK nationals. UK citizens with UK passports do not need a visa for stay limited to 90 days within a time slot of six months provided the passport remains valid for the entire duration.
If you are moving to Bulgaria and if you are a British citizen with specified types of passports such as British Overseas Territories Citizen without Right to Abode, remember you may have to obtain visa.
Without any formalities, the facility of moving to Bulgaria with own country's ID or the passport and staying there for three months is available to citizens of the European Union (EU) and of  the Member States of the European Economic Area (EEA) besides the Swiss; this applies also to the family members who intend moving to Bulgaria.
If moving to Bulgaria is on your agenda, you should get yourself registered with the police and you need to satisfy the authorities regarding you employment or your resources, if you belong to the exempted category and if you have stayed for over three months. 
Temporary residence permit with 5 years validity can be obtained if, within three months after moving to Bulgaria, when the above is done as required. After moving to Bulgaria and having stayed with temporary permit for 5 years, you may get the Permit for Permanent Residence, provided you are a citizen of EEA.  
When you are moving to Bulgaria, along with your ID document, it will be useful to obtain documentary evidence as proof of employment as these are called for by the local authorities.
While work permit is required for anyone to work, after moving to Bulgaria, exemption has been granted to the European citizens of the EU to work without such permit.
If moving to Bulgaria implies your looking for a residential accommodation, you need not worry too much- you may rent the accommodation which is furnished or unfurnished. Generally, cash payment is made for monthly rental. You may have to pay for the utilities separately.
Moving to Bulgaria does not create any issues such as customs controls, prohibitions, restrictions etc as regards your household items or personal belongings as long as the move is within the EU.

No new local driving license is required for EU/EEA citizens moving to Bulgaria. However, as for vehicles, you need to know when you are moving to Bulgaria, that registration is required locally if it plies for six months in Bulgaria.

When you are moving to Bulgaria, remember to procure, well before departure, the EHIC (European Health Insurance Card). Many people find it necessary to have the details of the medicines they need often, before moving to Bulgaria. As you may not always get your brand, you should get an equivalent.
After moving to Bulgaria, if you need schooling for kids, you need to approach the Regional Education Inspectorate or the Ministry of Education and Science.
You will be using the local currency, Bulgarian Lev (BGN) and its unit stotinki, after moving to Bulgaria. One Euro equals 1.955 BGN.

When you're ready to relocate, click here to book your removal to Bulgaria.
When you are moving to Bulgaria, it is interesting to note that if a Bulgarian turns his head from left to right or the other way, he says a YES; while he moves his head up and down, he conveys a NO.