Moving to France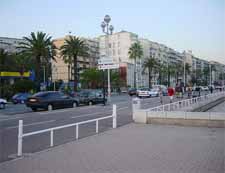 Practical information about what to do before moving to France for those intending to move to France from Britain.
France is the largest country in the EU and has over 200,000 British expatriates.
When you are relocating to France, there are no customs restrictions in respect of goods imported into France from any of the EU countries. When you are moving to France from the EU, you are not liable to pay any taxes or VAT on personal effects you are taking for personal use; you may note that this is subject to your having paid VAT at the time of purchase in an EU country
If you take, while moving to France, any new items purchased at duty free or a new vehicle, when you are moving to France, taxes and/or VAT may apply. Any vehicle purchased three months prior to moving into France or showing a reading of 2999 kms running is "new" and VAT will be levied subject to certain provisions.
The old British driving licences are valid for the British moving to France and taking up residence for over a year.
If you are moving to France and stay for over 6 months, your car needs to be registered locally. An export certificate is necessary if your car's registration was done in the UK.
When you are moving to France, please note that items such as drugs, firearms, weapons, indecent material, or goods threatening health and environment etc need approval for import.
You may take antiques with you when you moving to France: these may be examined by the customs.
Can you take pets when moving to France? Yes subject to certain formalities and provisos which are similar to other EU countries. Normal conditions include identification, EU pet Passport showing vaccination, pets less than three months of age etc.
What about medicines for use when you are moving to France? Yes, if for personal medication. People relocating to France are however advised to carry the prescription papers given by their doctors. The papers need to contain details of the prescribed medicines including the dosage.
If you are a British citizen moving to France a valid passport is sufficient. As for working in France, EU nationals (except for those of Belgium, Italy, Luxembourg and the Netherlands) do not need a work permit or a visa. If you are a British citizens native of the Channel Islands and the Isle of Man moving to France may note that they are not, for this purpose, treated as EU citizens
.According to EU law, EU nationals moving to France should within 3 months apply for an EU resident permit called "Carte de séjour de ressortissant de l'Union Européenne" at the Police Station (called "Préfecture" or "Commissariat de Police") place of residence.
If the relocation to France is permanent, you may get the permit for 5 years and thereafter for 10 more years.
As for the family members moving to France, such permits can extend to the spouse, dependants below the age of 21 as also for certain others.

Moving to France will be more comfortable if you learn French.
Before moving to France from UK, get your E11 for medical emergency; when you get employed register with the Social Security. You may also read the guide of the EC on this subject.
When you're ready to relocate, click here to book your removal to France.