Moving to Scotland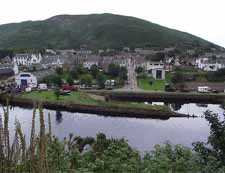 Information about Scotland and tips for those wanting to arrange removal to Scotland.
What comes to your mind when someone mentions 'Scotland'? If you are thinking of moving to Scotland and have done some research, you may perhaps think of many things such as its cities, tartan, golf or whisky.
What about someone from some remote corner in the world who has never thought of moving to Scotland? The obvious answer is that he thinks of 'whisky'.
Well, it's not only the whisky that you associate with the country, any more.
Many people are actively examining moving to Scotland in view of the career-potential and comfortable personal life it offers.
Even from within the UK, people choose moving to Scotland when they seek a relaxed and slower paced life, manageable living costs and less traffic congestion.
You are one of those thinking of moving to Scotland and you need information and you want all in one place- where do you go? Well, your destination is the site of the Relocation Advisory Service (RAS), which is a Scottish Government initiative to offer advice.
In almost all countries, population is not spread evenly over the entire land stretch. The density of population is high in certain packets and these packets are invariably the cities and urban places. People moving to Scotland would observe the same phenomenon here too. The central belt which is the stretch between Glasgow and Edinburgh houses a major part of the population.
If you are moving to Scotland and if you are a non-EEA citizen, you are required to obtain permission in a Point Based System applied by the UK Border Agency.
No person (other than an EU national) moving to Scotland can work in the country without a work permit. Highly skilled people moving to Scotland should consider Tier 1 visa which covers highly skilled persons, those wanting to invest in a business and those who want to do work in partial fulfilment of their UK educational requirements.
If you are moving to Scotland with the sponsorship of a UK employer you would apply under Tier 2. If the employment is of shorter period, the application is to be under Tier 5.
All those moving to Scotland including visitors should possess a valid passport.
Almost all nationals of the EEA and Switzerland moving to Scotland find that they are free to enter, live and work without any permit; yet, some EEA nationals moving to Scotland would need to (a) either register when they start working or (b) apply for permission to work.
Those moving to Scotland with an intention to stay may take note that the duration of the stay and the requirement of visa depend on their nationality. EU citizens can stay for any length of time. Stay up to three months is what is allowed for the other Europeans.
People moving to Scotland from the US, Canada, Australia or New Zealand are free to stay for six months, if they have a return ticket and adequate funds.
All others will need a visa.
When you're ready to relocate, click here to book your removal to Scotland.
Along with the EU health scheme, the EU nationals moving to Scotland are advised to get an insurance cover for theft, loss and illness or injury, before travel.