Safe and Secure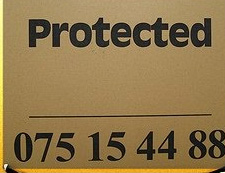 We pride ourselves on our record of delivering our client's goods safely and securely to their destination.
All of the drivers European Removals employ are not only experienced drivers, but they are experience removals people as well. This means that on top of driving safely to your destination our drivers will help you pack the vehicles with an expert eye to ensure that everything is stowed away safely and is no danger from moving about during transit. In the highly unlikely event that there is an accident and any of your personal items are damaged there is no need to worry. Everything that we carry in the vehicles is insured fully against damages. We will prepare a full inventory of your items at the time of loading and check it at the time of unloading to make doubly sure that everything is in the same condition that it was packed in.
As well as the care we take with your items once we are engaged to work for you, we also offer unparalleled security in all of our dealings with you. All of our quotations are written and itemised so you can see exactly what you are paying for. We don't believe in adding surprise charges after a quotation has been agreed on so any and all extra charges will be explained before hand and all service details will be agreed in advance.