A Little More About Us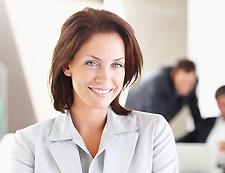 European Relocations is able to provide you with such a comprehensive and easy service for a few very good reasons.
We are a company based in London who manage a network of drivers and vehicles across the whole of London and also on mainland Europe. Our service is founded on three main principles which we talk about in more detail elsewhere on the site.
The first is that we are a Comprehensive and inexpensive service. We do everything we can to keep our costs down so our clients find it easier to keep theirs down. Just at the bottom of this page we explain a little more about how we can be so cheap for a service that other companies charge a premium for.
We also pride ourselves on being a Safe for our clients. We only used very experienced drivers with years of not only driving, but in working with a removals service behind them. This means that not only will your goods be safe in transit, but they will also be packed in the most efficient manner possible to save you money and also to make sure they will not fall during transport. Even though all our drivers are of the very finest quality, we also insure every item we carry so in the very unlikely event one of your items is damaged you are fully covered for the loss.
We are a Reliable company. Thanks to our new tracking system we can keep you informed of your item's progress throughout your move to Europe. All of our dealings with our clients are fully written down and recorded as we feel the most important thing for us to do as a business is to inspire confidence in our clients and transparency is a key part of that.
Why we offer good value for moving to Europe?
We are able to offer our customers the lowest prices because of our specialised Europe-wide network of drivers and vehicles. Our drivers are constantly on the road around Europe and this means that we are able to find one in your area, or who will be there at a time that suits you, almost immediately. As they are always on the move either on the way to another assignment or on the way back from one this helps us to cut down on the costs of employing drivers when they are not being used.
Another cost cutting measure we employ is that we can often split the load of one of our bigger trucks with two or more clients who are relocating to similar areas. An example of this would be if one of our vehicles with a capacity of 15 cubic metres is free for an assignment and there is one customer who would like to move to Paris, and another who would like to move to Munich and neither of them have more than 10 cubic metres worth of goods to transport then we will use the same truck for both clients and drop the customer's good off in Paris on the way south through Europe to Munich. This enables our clients to really lower their costs when moving to Europe.